A new data import/export utility for Primavera P6! PRM Transfer utility could be used to import WBS, activity codes, resources, unit prices etc. from Excel spreadsheets. It is an easy to use application with an Excel like user interface. And it is lightning fast; can export and import thousands of records in seconds.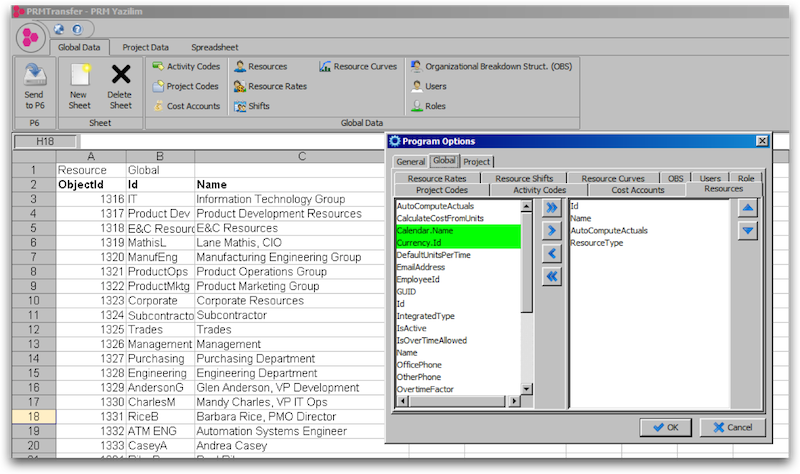 It allows importing data elements not supported by Primavera P6 Professional import feature like,
WBS
Activity Codes
Resources
Resource Rates
As Primavera SDK is not supported with recent P6 releases this utility may replace SDK based Excel sheets we used to. It facilitates Primavera API for bi-directional data exchange.
On top of import/export functionality, PRM Transfer generates S-curves, histograms, area charts with resource spread data. The graphs could be then fine tuned and presented in Excel if you like.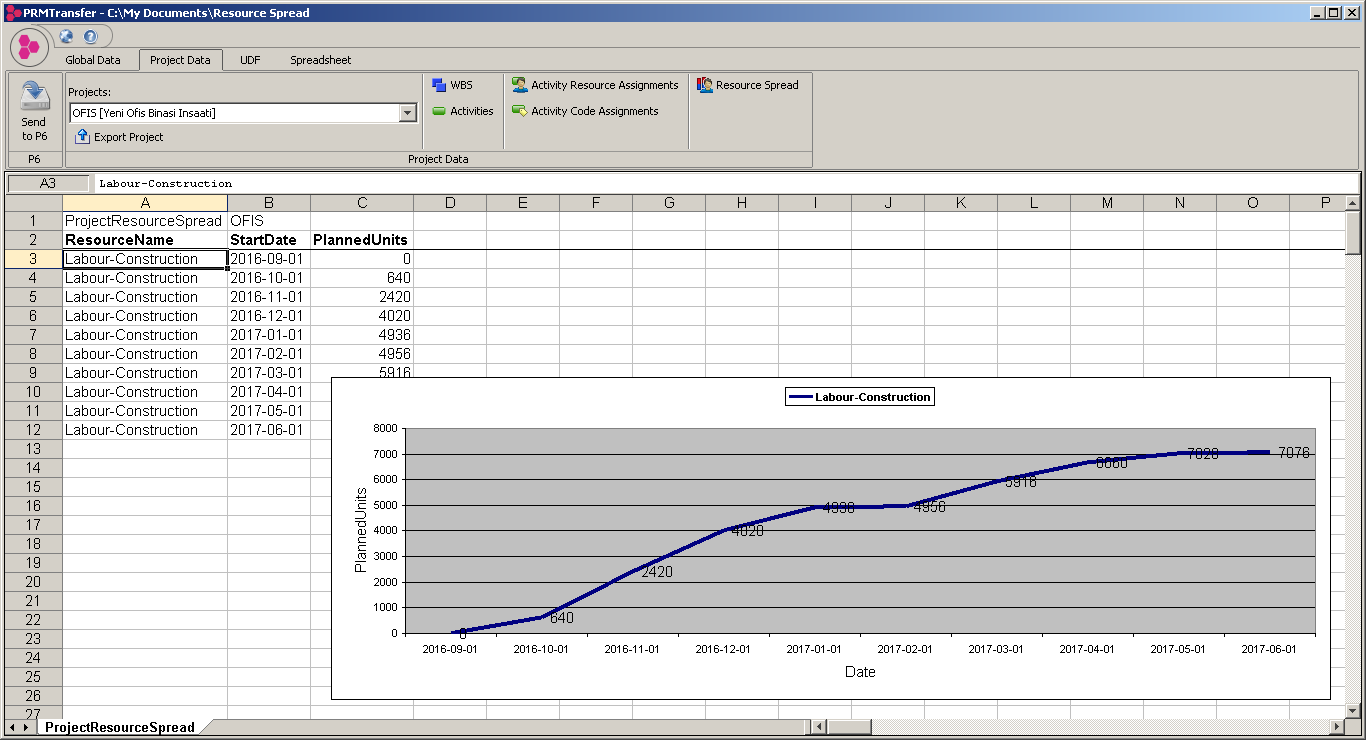 The application is at beta stage and compatible with Primavera P6 version 8.x onwards.